Lynbrook-massapequa lodge no 822
A Worldwide Fraternity of Upstanding Men
Freemasonry based on the belief that each man has a responsibility to help make the world a better place. It's the confidence of having millions of trustworthy brothers who have taken a sacred oath that they have your back. It's a profound new sense of purpose and community. It's a path of self-discovery and shared beliefs that make good men better sons, husbands, and fathers. And it's walking upright and proud in the same tradition as the giants that came before us. In short, it's a way of life.
Talk on Self Healing - Open to the public.
MLK Day - Chili Contest Fundraiser and Talk on MLK by R∴W∴ Oscar Alleyne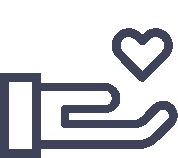 Symbols allow people to communicate quickly, and to transcend language barriers. When you see a green light or a circle with a line through it, you know what it means. Likewise, Masons use metaphors from geometry and the architecture of stone masonry to inform their continuing pursuit of knowledge, ethics, and leadership skills.